History of Healthcare at KU
---
Keeping Jayhawks Flying Since 1906
The first student health fee of 50 cents per student was established at the University of Kansas in 1906.  Following a diphtheria epidemic in 1908, the University approved the establishment of a makeshift hospital known as "The Spencer House" in a rented home just off campus. The temporary hospital changed locations several times over the next two decades.
Watkins Memorial Hospital
In 1930, Elizabeth M. Watkins donated $175,000 for a student hospital in memory of her late husband Jabez B. Watkins. Groundbreaking followed in 1931 and Watkins Memorial Hospital (present day Twente Hall) began accepting patients in January 1932.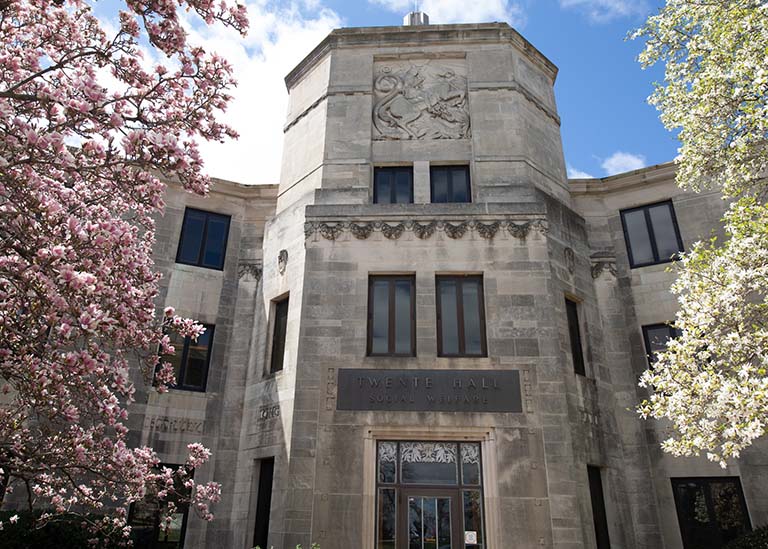 Grand Opening
During her address at the opening ceremony, Mrs. Watkins said: "In presenting the Watkins Memorial Hospital to the University of Kansas, I had in mind, first, a memorial to Mr. Jabez B. Watkins, who, in a large measure, made this project possible and, second, a desire to contribute to your welfare. I feel that the future success and happiness of yourselves, as well as the future prosperity of the state, depends to a considerable extent on the proper care of your health. I hope you will appreciate this gift in the spirit in which it is given, that you will show that appreciation by your care of the facilities placed at your disposal, and a proper respect for the instructions and regulations given by the staff in charge. If this is done, the knowledge of the service given by this hospital throughout future years will be my greatest happiness."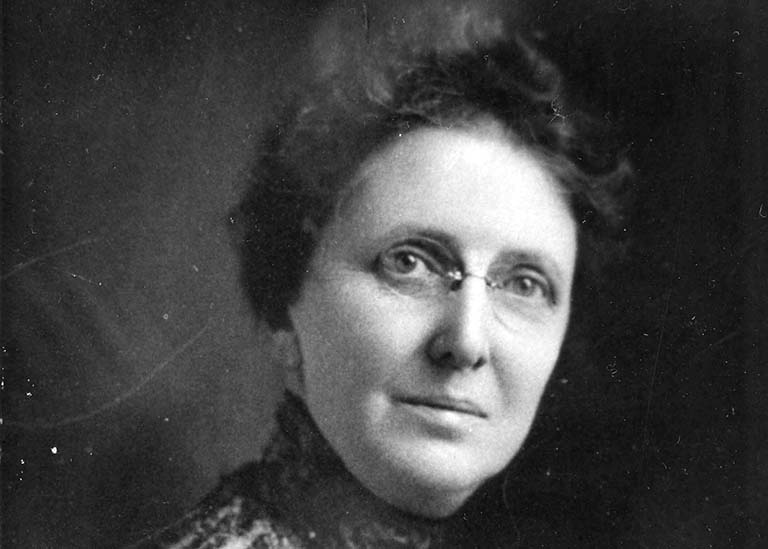 Personal Touches
Mrs. Watkins personally selected rich wood furnishings to differentiate Watkins from the sterile settings of most hospitals. Each patient bed featured a Jayhawk carved into the headboard.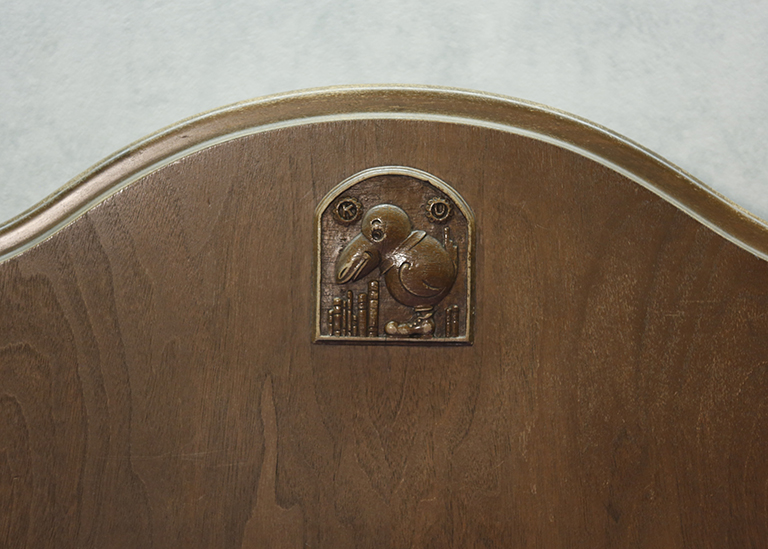 Sunroom
A panoramic mural was created for a third-floor sunroom to evoke soothing and playful images of health and recovery. It was painted in 1931 by Marjorie Whitney of the KU School of Fine Arts. This mural was carefully removed and restored and now resides on the second floor of Watkins Memorial Health Center.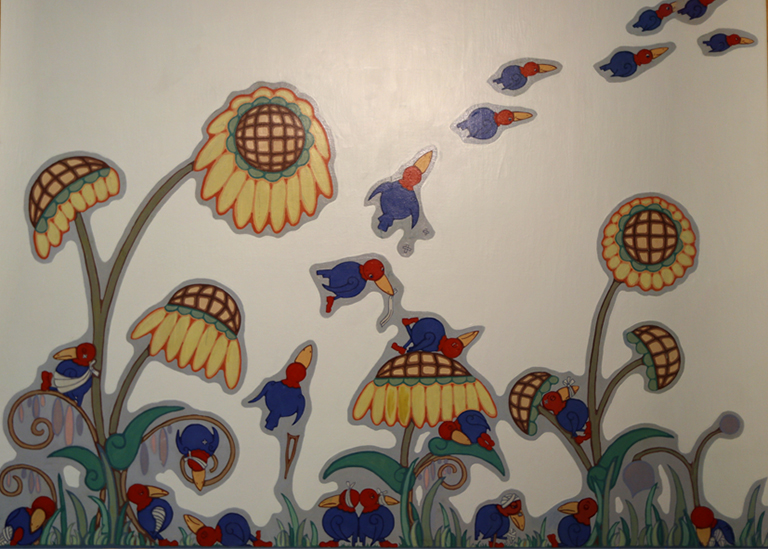 Present Day Location
Construction of a new hospital (at present day location) began in 1972. The structure was designed to accommodate students with disabilities and opened in 1974. In 1988, the hospital was converted to an outpatient clinic. A 17,000 square foot addition was added in 1995 to provide much needed space for expanding services. There have been just seven Health Service Directors since 1906; all of whom shared a common commitment to the care and well-being of students initiated by the building's namesake - Mrs. Watkins herself.
Based on student feedback, the department name was officially changed in 2014 from Student Health Services to Watkins Health Services (WHS) to diffuse any misconception that students were the ones practicing medicine and to closely align with the building name of "Watkins" more commonly used by students. A remodel of the facility, also based on student input, was completed in 2014 which created a more modern and welcoming environment.
Today, WHS provides comprehensive medical care and outreach programs through a team of dedicated professionals with a focus on providing high-quality healthcare. WHS is accredited by the Accreditation Association for Ambulatory Health Care, Inc. (AAAHC).